We make sense of our lives by telling ourselves a story about it – however, this does not mean the story we tell ourselves reflects reality, not least because how we act and behave are often motivated by unconscious processes of which, by definition, we are unaware.
Those who have suffered abusive childhoods very often grow up to believe that they are a 'bad' person. Usually, this is the case because they are telling themselves an inaccurate life story (for example, part of the story they tell themselves might be: 'I deserved to be badly treated as a child because I am a bad person').
However, in order to recover from the effects of a traumatic childhood, and to start to enter a phase of posttraumatic growth, we need to adjust the story we tell ourselves; this can be achieved by understanding that our bad treatment in childhood was not our fault and that our adult behaviours, which might have been highly self-destructive, have their roots in our childhood experiences.
So, to slightly extend the example above, let's suppose that the story we have been telling ourselves to make sense of our lives boils down to :
'I was badly treated as a child because I am a bad person. My adult behaviour confirms that I am a bad person.' (Old story)
However…
once we understand and make sense of our traumatic experiences, what has happened in our lives takes on a whole new meaning, allowing us to reconstruct our life story to, for example :
'The bad treatment I received as a child was not my fault. Problem behaviours that I have developed as an adult, resulting from my traumatic experiences, are understandable and forgivable. How I have been feeling and behaving as an adult is a NORMAL REACTION TO ABNORMAL EXPERIENCES. (New adjusted/reconstructed story we need to tell ourselves about our lives to allow posttraumatic growth to take place)
This new understanding of what has really happened in our lives is often a source of great relief and we need to ensure this enlightenment becomes a FUNDAMENTAL part of the new life story that we tell ourselves.
Changing our view of our life story in this way will NOT mean we suddenly become completely free of emotional distress; however, it can mark a point at which we can start to recover, and, with sufficient posttraumatic growth, become a much stronger and, indeed, thriving person.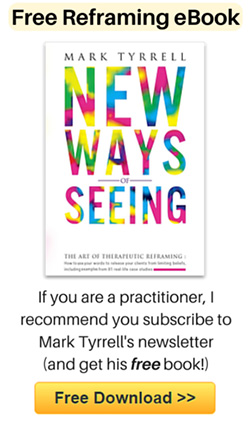 David Hosier BSc Hons; MSc; PGDE(FAHE)